Are you wondering what to expect for the day? Read on to get a preview of what's in store!
Meet Our Guest Speakers:
CEO of Apto
Angela Tucci was previously General Manager of the Agile Management Business Unit at CA Technologies. She was one of the pioneers of the Customer Relationship Management industry in the early 1990s, and brings decades of experience as a proven leader in public and private software companies spanning a wide variety of industries. Prior to CA Technologies, Tucci held executive positions at Rally Software, Symantec, and NEON. As a veteran start-up entrepreneur, she also founded two venture-backed technology companies with successful exits. Tucci earned a master's degree in business from Stanford University and a bachelor's degree in physics from Princeton University.
VP of Sales at AgileCraft

Olympic Gold Medalist and Former World Record Holder
BJ has been a force of nature wherever she turns her focus. Her passion, commitment and enthusiasm for technology, for agility and for inspiring cultural changes has led her in different directions, but she always comes back to solving big problems. She brings the work ethic of a champion to the challenges of businesses and delights in finding better ways and creating happier customers and employees.
Co-Founder & President of Marinus Analytics
Ms. Emily Kennedy is a startup founder, human trafficking subject matter expert, Forbes 30 Under 30, a Mother of Invention, keynote speaker, and activist. She has been developing technology solutions to human trafficking since 2011 at the Carnegie Mellon University Robotics Institute. Her company Marinus Analytics uses the latest advancements in AI to turn big data into actionable intelligence for sex trafficking investigations. As President and Co-Founder of Marinus Analytics, she leads development and deployment of these tools to law enforcement across the globe for use on criminal cases, with an emphasis on sex trafficking investigations. She routinely works alongside, advises, and teaches stakeholders—such as attorneys general, prosecutors, law enforcement agents, and non-profit victim services organizations—on micro and macro approaches to combating and measuring human trafficking in the United States and abroad. Her work has been covered at the United Nations, Fast Company, NBC News, CBS News, Vice, Mashable, Teen Vogue, and Scientific American. Her projects have generously received funding from the National Science Foundation, the Bank of New York Mellon, and DARPA. She continues to be intrigued by AI solutions to social problems, and enjoys figuring out how these tools can be deployed to have maximum impact across the world.
Check Out the Tours and Activities:
The Tours:
Materials Science Lab: 1/2 hour tour of a working lab, where scientists explain how they develop and test materials for HP Inc products.
Hardware Test Lab: 1/2 hour tour of the lab where scientists test the limits of what HP Inc hardware can do.
The Activities: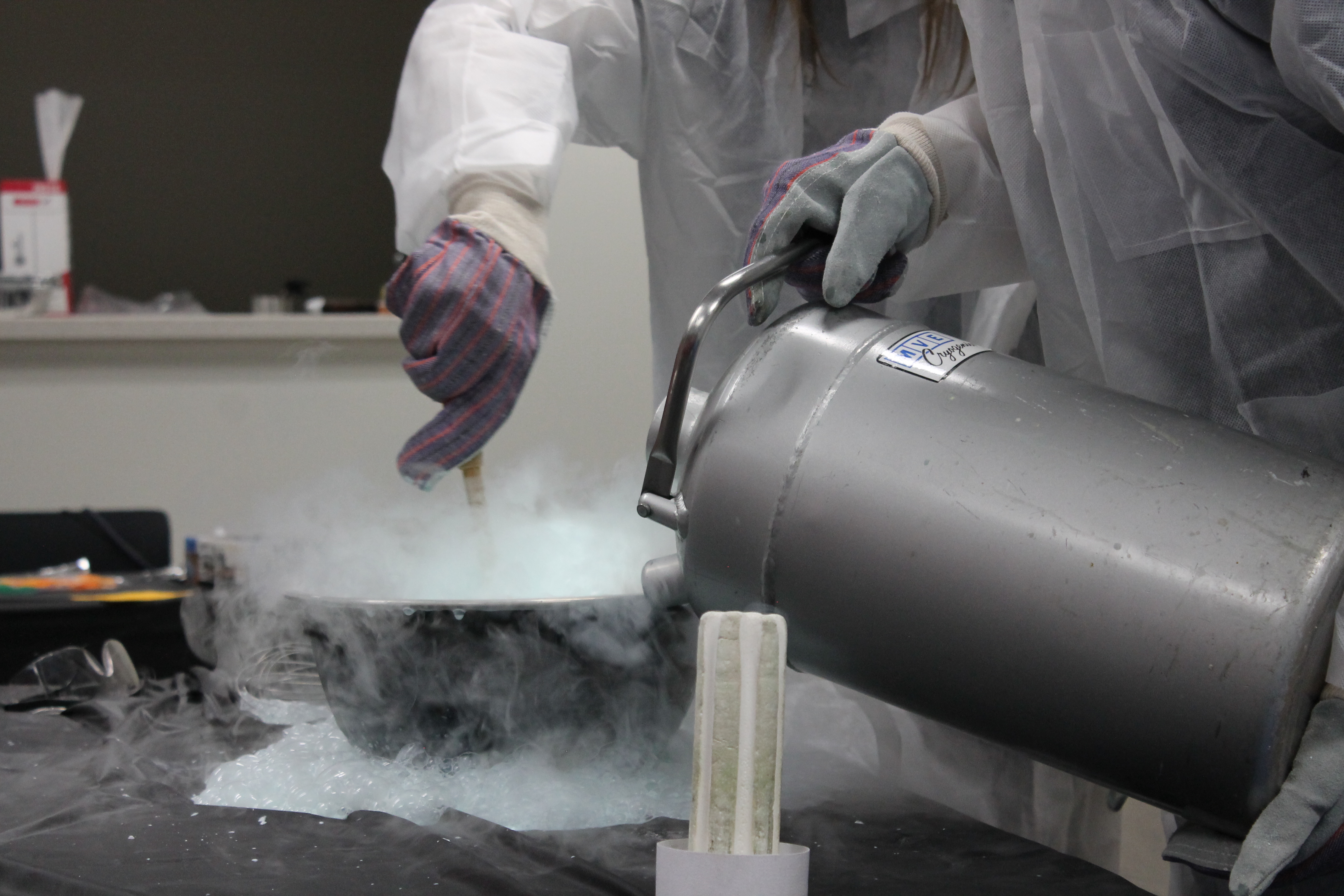 Chemistry: In this session, the girls will spend an hour with a chemist to learn how to write on paper without ink and how to make high-tech ice cream.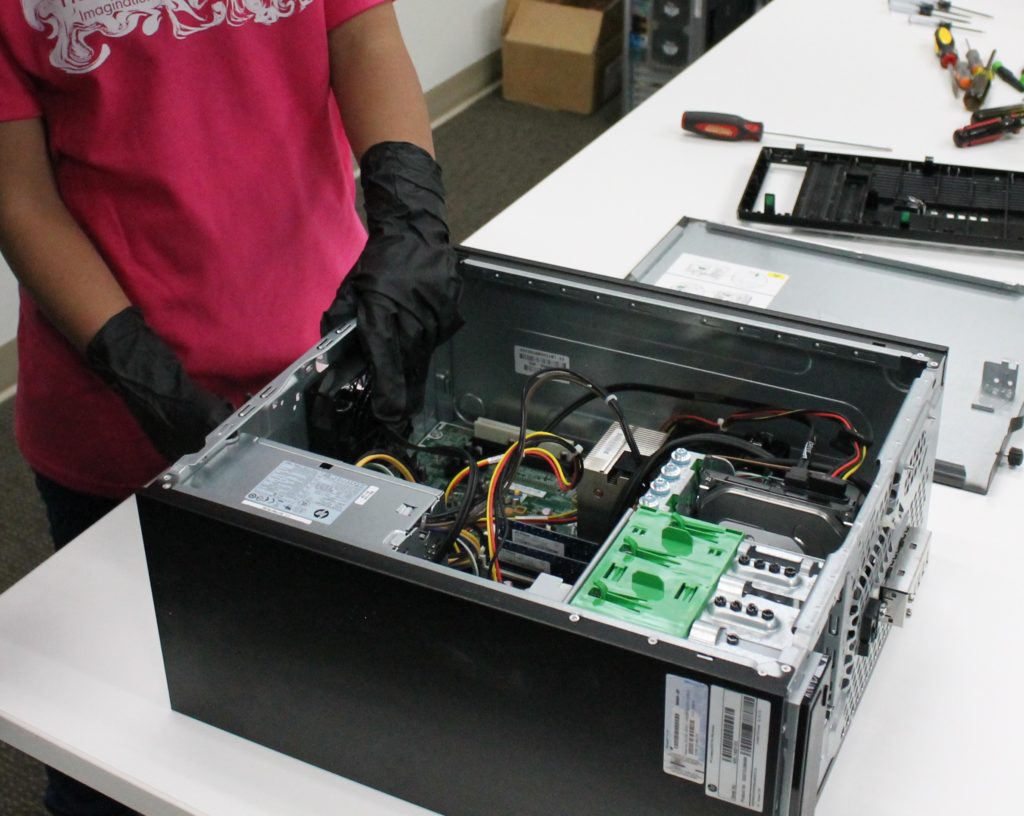 Electronic Guts: This session is a favorite every year: the girls will use tools to dismantle computers and learn about what is inside. This may be the only time someone will not tell them to "be careful with that!"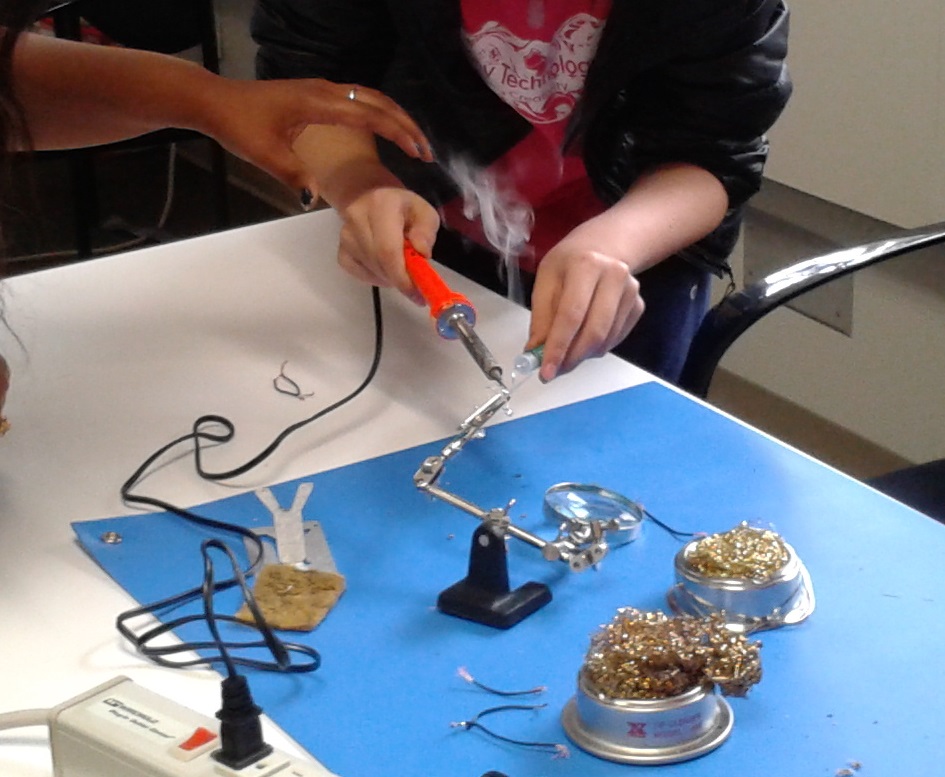 LED Boxes: This session is an hour-long, hands-on session where the girls will make their own night light with the team from Intel.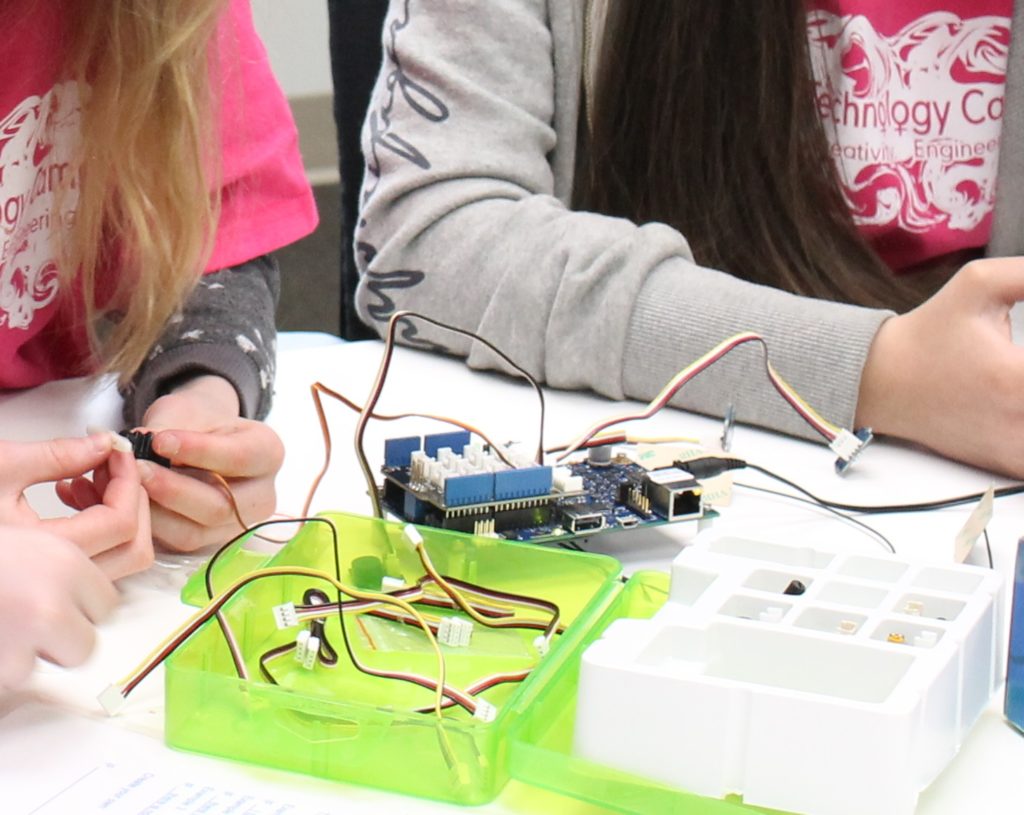 Embedded Systems: This session consists of the girls programming for hardware. They'll make a mini robot that makes noise, moves, and lights up.
Women in Science: In this 1/2 hour session, the girls go to learn about women who have been influential in Science and Technology. They'll learn about science resources available to them, and meet women from our sponsor companies.